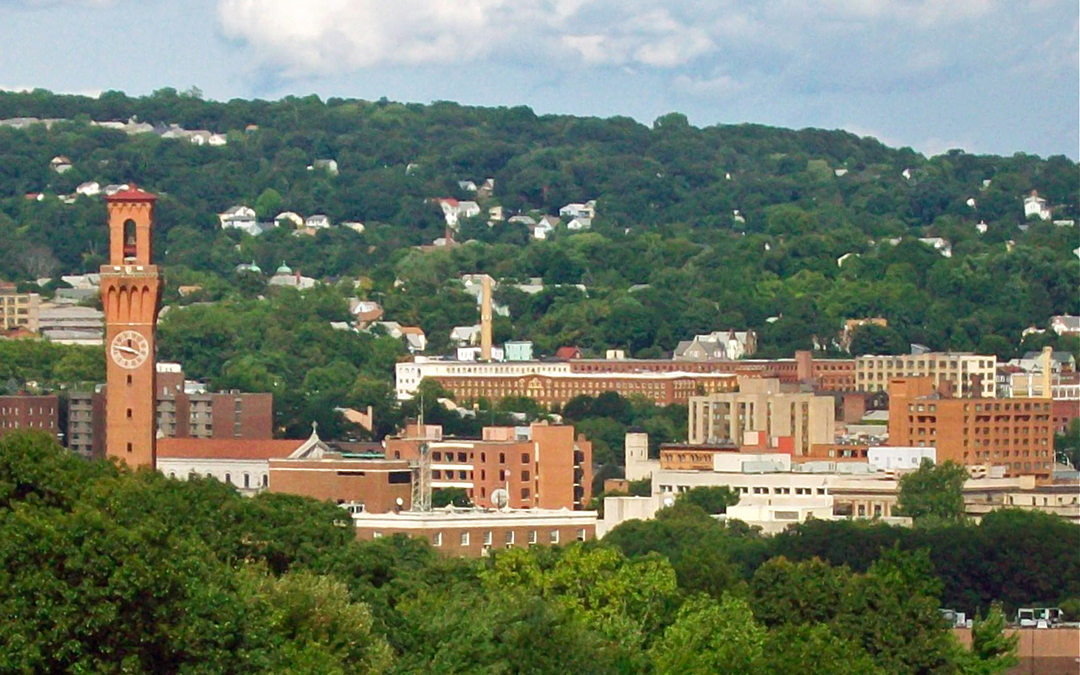 Economic Development Board Hears UConn Students' Fresh Ideas to Renew City
For a hands on approach to their curriculum, students in management professor David Noble's Strategic Analysisclass created new and unique business incubator ideas to revive Downtown Waterbury and make its commercial zone more attractive to young college graduates.
The top projects included a restaurant incubator, a technology incubator and a music-studio incubator.
The idea for the project stemmed from conversation between Noble and Carl Rosa, the CEO for Main Street Waterbury, a downtown management and revitalization program. Waterbury officials were wondering how Noble's students could practice their curriculum in a hands-on way, potentially helping the city of Waterbury.
In the midst of that discussion, a report was released that said Downtown Waterbury had the opportunity to create a new business incubator.
Noble's class created 10 proposals for the incubator space as their course capstone project. The three best proposals were presented on May 2 to members of the Waterbury Regional Chamber of Commerce and economic developers from Main Street Waterbury. The restaurant, technology and music studio concepts impressed the panel.
"All three concepts presented were dynamic and thought provoking,'' Rosa said. "The students came up with some very creative ideas about incubator models that could work well in downtown Waterbury."
Business administration student Joseph Palladino '16 was a member of the music incubator group.
"We think the music incubator can be very viable because it is something that can be operational both during the day and can also contribute to the nightlife of downtown Waterbury,'' he said. "During the day, people can network and record songs, and at night we can host in-house concerts and have our artists perform at local clubs/bars so they can practice some stage time."
Although the Waterbury developers would probably not use these specific proposals to rejuvenate Downtown Waterbury, the ideas are a great starting point to discover what young people are looking for in a downtown scene, Noble said.
"We intend to explore the concepts more thoroughly moving forward with our Economic Development officials, and hope we could locate an investment partner to offer additional possibilities," Rosa said.
Noble said he thinks students appreciated the project. "I think the students really enjoyed that someone from the outside cared about what they did and their coursework," Noble said. "Students sometimes feel like you're doing work just to do work, but there was a 'real-ness' to this."
Palladino agreed.
"We really got invested in our work and it felt almost as if I was actually about to start up and run my own business.  This project was not only just on principles of strategic analyses, in my opinion, but also gave us a taste of entrepreneurship which I found very interesting," Palladino said.
http://www.business.uconn.edu/2016/06/15/revitalizing-waterbury
---